[ COVER CROP out now! ]
15 reinterpreted songs around the disconnection and remembrance of our interconnectivity with nature, self-produced and performed by Rubarth at home in the woods of New York. Listen in order for the story!


We are thrilled to partner with Unmanageable Arts, a 501(c)(3) non-profit organization supporting some of today's most meaningful projects.
Cover Crop Music
is a community offering created to nourish and deepen connection with local environments through song and story in an immersive experience. Funding supports events connecting communities with local farms, providing seeds, and educating around sustainability of environment. Performances will be offered free or pay-as-you-can as Rubarth's way of "giving back to the soil that feeds us."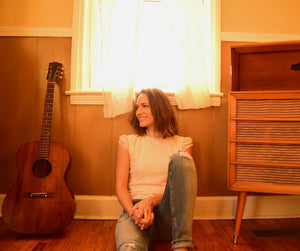 [ hello ]
It's been a wild ride folks. A mix of curiosity and awkwardness and an inability to communicate well, tempered by a love of language and beauty and connection. I'm bubbling over with gratitude for all the experiences music has opened up for me and inside of me, traveling around the world, meeting the kindest of folks who have woven themselves into my heart. More official words in my bio page "about." thank you for listening. Big, warm, and a mushy digital hug from my heart to yours.
[ Photo by Shervin Lainez ]

[ connect ]
For licensing and booking inquiries, please contact management: Gary Schwartz // Management@AmberRubarth.com // 917.213.7663