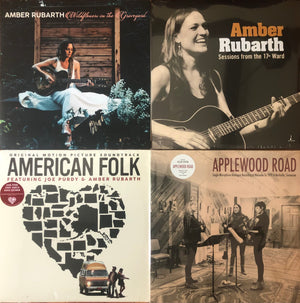 TRIPLE VINYL: Sale when you bundle 3 (+ free Poster!)
Get a bundle deal when you purchase 3 Vinyls, because listening on record is the most dreamy!
Choose any 3 as gifts for friends or spin at home! Wildflowers in the Graveyard (deluxe gatefold), American Folk, Applewood Road (Deluxe gatefold), and Session from the 17th Ward (live hi-fi binaural + recording).
+ Poster (Bonus!)